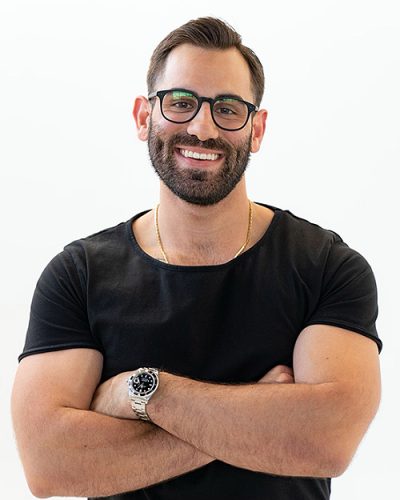 Welcome! My name is Dr. Connor Oliveri. Most know me by "Dr. O". I have the privilege of being the founder of Elevate Health.
I grew up in Clearwater, FL as an athlete, playing baseball most of my life up through college. After graduating with a Biomedical Sciences degree from USF, exploring careers within healthcare was in my best interest. Ever since I was young, I  wanted to make a difference in the world. I always loved helping people. That's when I decided I wanted to pursue a doctorate and became a Chiropractic Physician.
I have always been a huge advocate of engaging in a healthy lifestyle so a career that focused on preventing disease was the perfect field for me.
When school ended, I was thrilled to start a life in the Tampa Bay Area. Tampa is one of the fastest growing cities with tons of opportunities, especially for young professionals.
My purpose for creating Elevate Health is to form a community of like-minded individuals and local businesses that prioritize a healthy body and mind. My goal is to create something that lasts beyond myself.
Here at Elevate Health, we want to make everyone feel like they are family. Check out all the services we offer so you can spend time at the most elite health and wellness facility in Tampa, with the most caring staff. We look forward to meeting and treating you!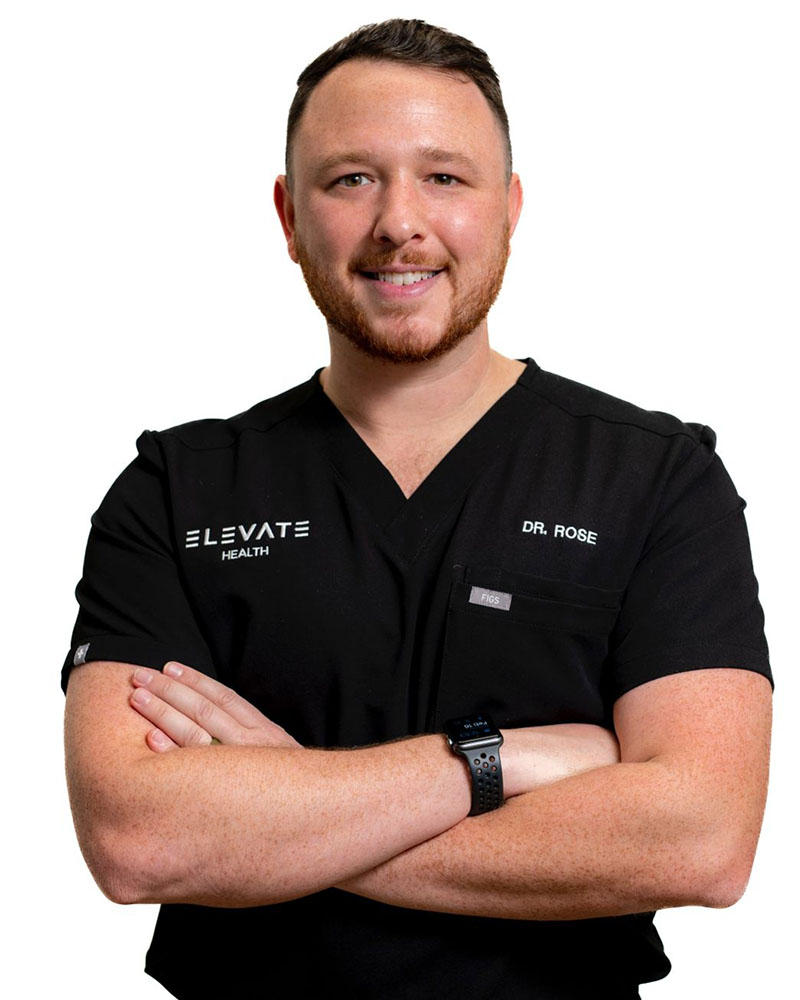 Doctor of Physical Therapy (DPT)
Hello! My name is Dr. Sam Rose and I am from the Cocoa Beach area, right here in Florida. I attended the University of South Florida for my undergrad where I also had the pleasure of connecting with Dr. O. Thereafter, I completed my Doctorate of Physical Therapy at the University of Florida. My passion for this field developed from my love of sports when I was younger. I was intrigued by the way both athletes and the general population were able to recover from their injuries. I am passionate about involving patients in their specialized care plan as well as educating them on how to live a healthier lifestyle. True health is about so much more than just healing injuries. Throughout my career I've realized this thought process will help one's mind, body, and soul achieve optimal function, and prevent future injuries.
My goal is to make a difference in the rehabilitation system of the Tampa Bay Area through personalized plans and education. I am thrilled to be a part of the Elevate Health family and be your Doctor of Physical Therapy! I am looking forward to meeting you and assisting you in your road to recovery and a healthier lifestyle!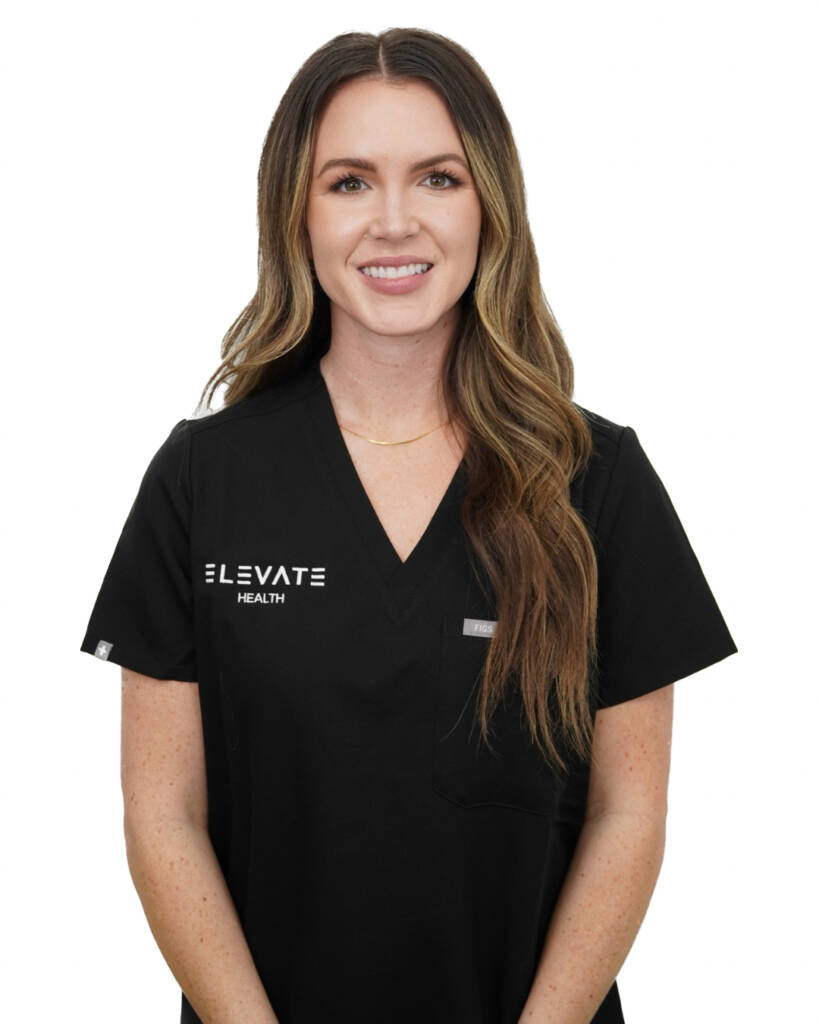 Hello! My name is Dr. Morgan Miller, a Chiropractic Physician at Elevate Health. I received my Chiropractic degree here in St. Petersburg, Florida from National University of Health Sciences and furthered my experience with a board certification in Acupuncture. While my studies brought me to Florida, I am native to South Louisiana where I completed my undergraduate degree from the University of Louisiana at Lafayette. I have strong perseverance and determination when I am faced with a challenge. When my clients approach me with their health goals, I am full of gratitude that they chose me to be a part of their journey with them. The desire to help others and make a difference in my field rooted from sports injuries of my own. Alternative medicine has also positively impacted my family and myself when I was growing up. My goal is to provide solutions to my patients that allow them to discover resiliency within themselves. I specialize in preventing, diagnosing, and treating conditions within the musculoskeletal system while improving functionality. With having experience in treating various conditions from disc injuries, headaches, and auto accidents; I look forward to providing you with care throughout your health journey!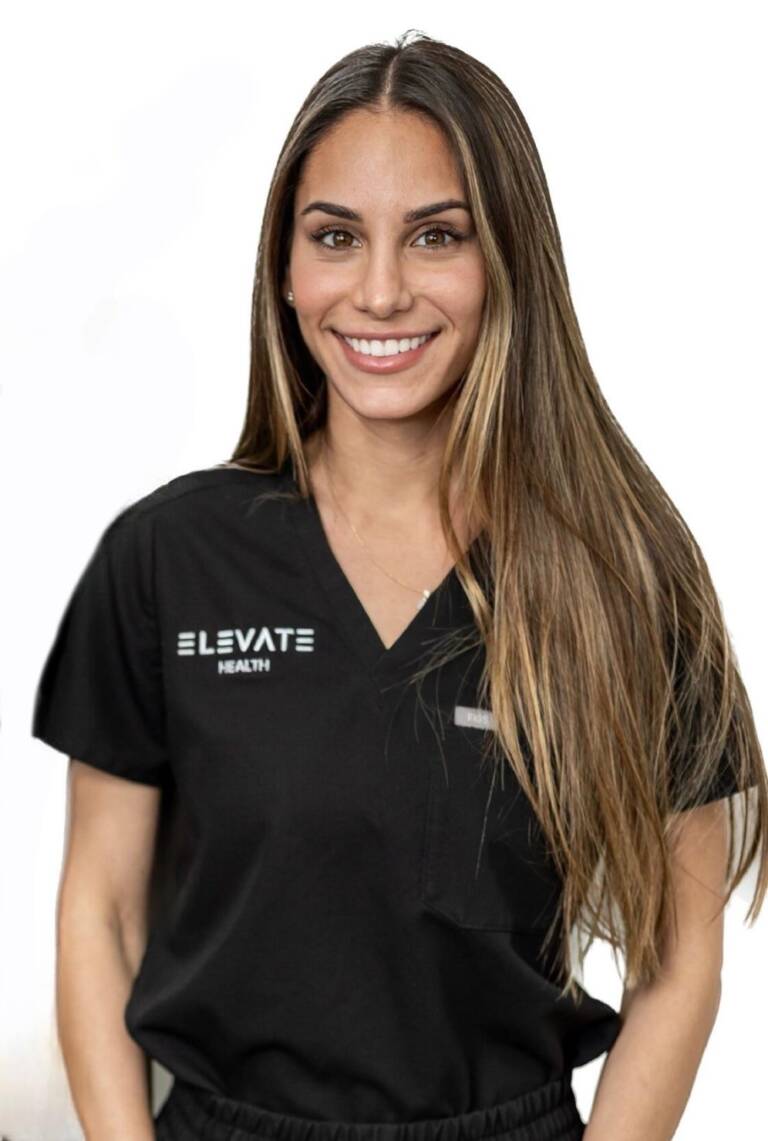 Hi! My name is Samantha and I am a born and raised Florida girl. While growing up, I constantly found myself gravitating towards the need to help others in any way I could. This led me to study Psychology at the University of Central Florida, specializing in Behavioral Health. I spent the 4 years post-undergrad working with Autistic children. Although I absolutely loved helping children, I felt a void and that I was meant for more.
At the time, Dr. O, my big brother, approached me with his vision to create and transform the health and wellness industry in the Tampa Bay community. As I was always a strong advocate for a healthy and balanced lifestyle, I immediately jumped on board. After countless cups of coffee and many sleepless nights, we have brought you Elevate Health! I am so proud to be a part of this community and I cannot wait to welcome you to our family. I will be here to greet you upon entering the facility and assist in pointing you to the correct service for your healing needs.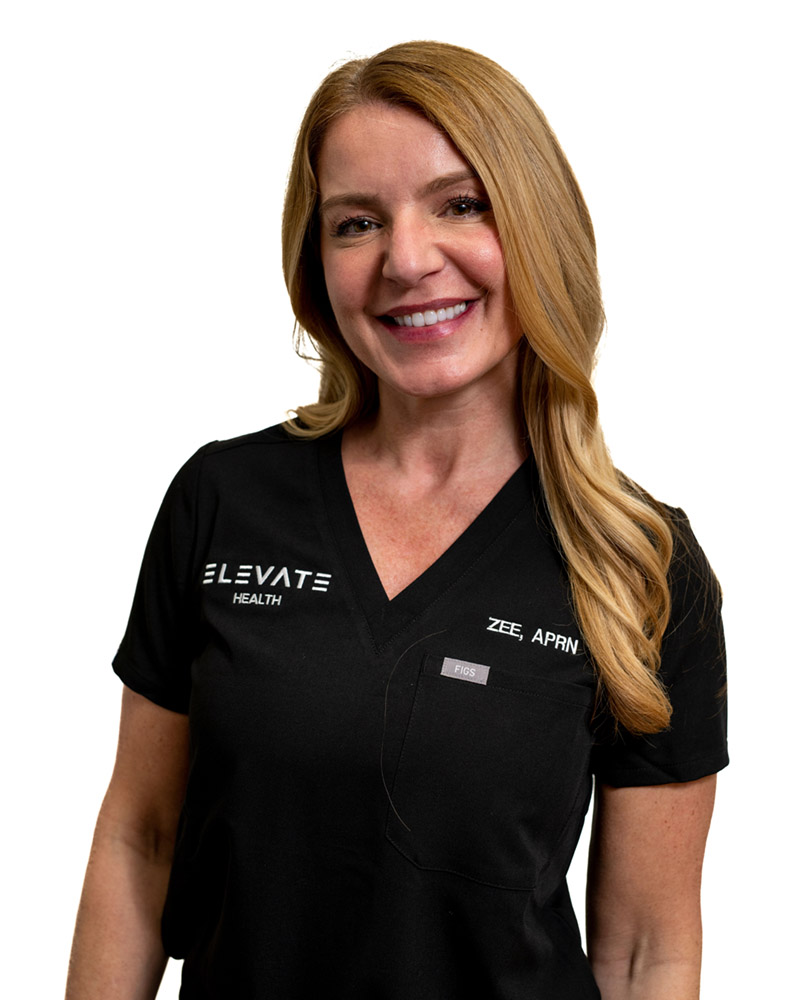 Aesthetic Nurse Practitioner
Hi! My name is Zee. I grew up in Chicago a first generation American. I have always been intrigued by medicine/science and it was not until later in life that I discovered my artistic side. After many years in medical management and consulting, I have achieved the point in my career where I can incorporate my talents with what I enjoy doing by specializing in aesthetic medicine!
Since graduating with my Master of Nursing from Simmons University, I became board certified as a nurse practitioner specializing in aesthetics and have had the honor of training with some of the best! I am certified by AMET and AAFE for neurotoxins (Botox, Jeuveau, Dysport, Xeomin), dermal fillers (Restylane, Juvederm, Revanesse Versa), Kybella, Sculptra, PRP, and more. I received my advanced dermal filler certificate at Shino Bay Dermatology Master Class led by Dr. Shino Bay Aguilera, and what a privilege! It felt amazing to be in the presence of someone as passionate as I am about how valuable every person we encounter is and how everyone deserves to feel beautiful, important, and seen!
There is nothing more rewarding than the experience of a client feeling satisfied and exuding confidence! I enjoy listening to what they would like to keep or change about their appearance, and then I create a personalized plan. They say beauty is only skin-deep, but how we feel about ourselves when we look in the mirror can give us a confidence boost that exudes positive energy encouraging vitality, radiance, and an inner glow.
We live in difficult times and being kind to ourselves has never been more important. Social media pressure to look good/young can cause people to lose sight of their beauty, inner and outer. I feel everyone is beautiful in their own way and love to accent their beauty with a natural-looking approach. I am inspired and excited to be on this journey of promoting wellness in people at Elevate Health Tampa!
My passion is working with you in creating your best self and bringing joy, happiness, and some laughter to your life. It is a fun journey, and I cannot wait for us to begin ours!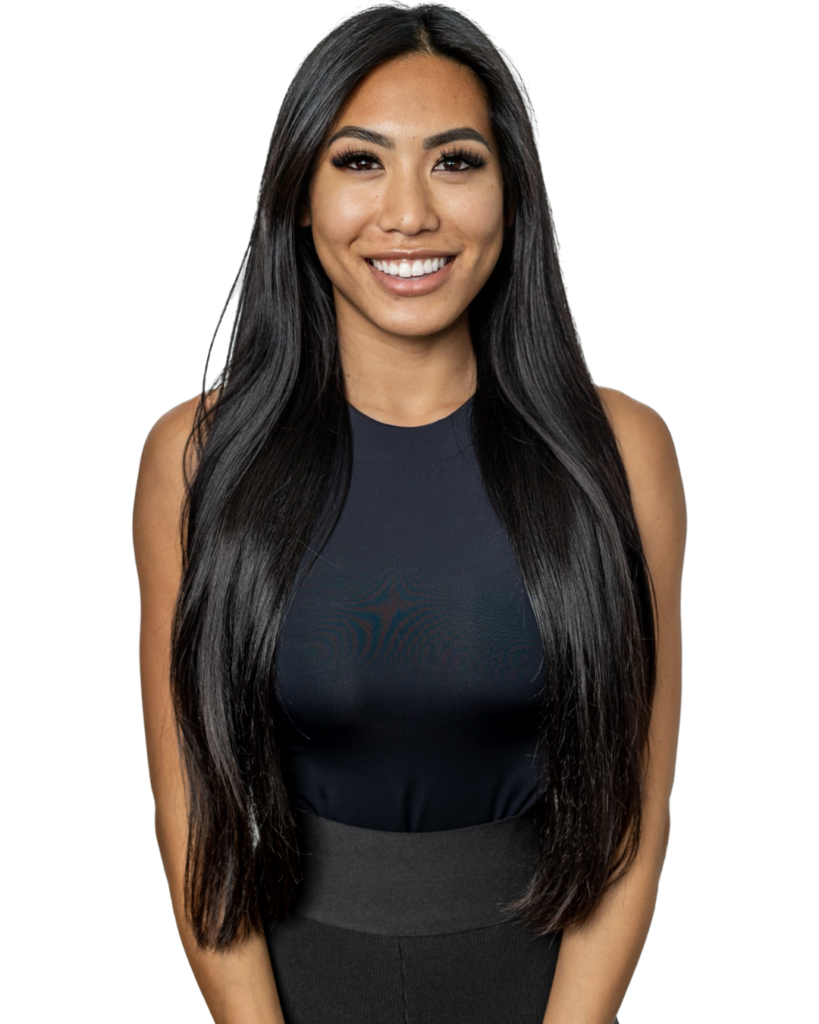 Welcome! My name is Panida and I am the Marketing Director for Elevate Health. I grew up in New Jersey and moved to Tampa to attend the University of Tampa, 6 years ago. Some of my passions include traveling, fitness, spending time with my family and friends, and discovering spiritual enlightenment. My parents are immigrants from Thailand so I had the pleasure of growing up in a Thai cultural environment while living in America.
With experience in marketing for various health and fitness brands throughout my time in school, I took a 9-5 marketing job post-undergrad. There was when I found my passion for marketing, but I also quickly realized that a 9-5 job was not for me. My soul wanted freedom and to be my own boss so I took action to create Panda Promotions LLC. I created this business with the goal to make genuine human connection with all of my clients, with other businesses, and to connect businesses with their own clients.
Health and fitness have always been a huge passion of mine with 3 years of my bodybuilding career and my Bachelors of Sciences Degree in Human Performance. Now at Elevate Health, I have the pleasure of performing both of my passions. I look forward to connecting with you!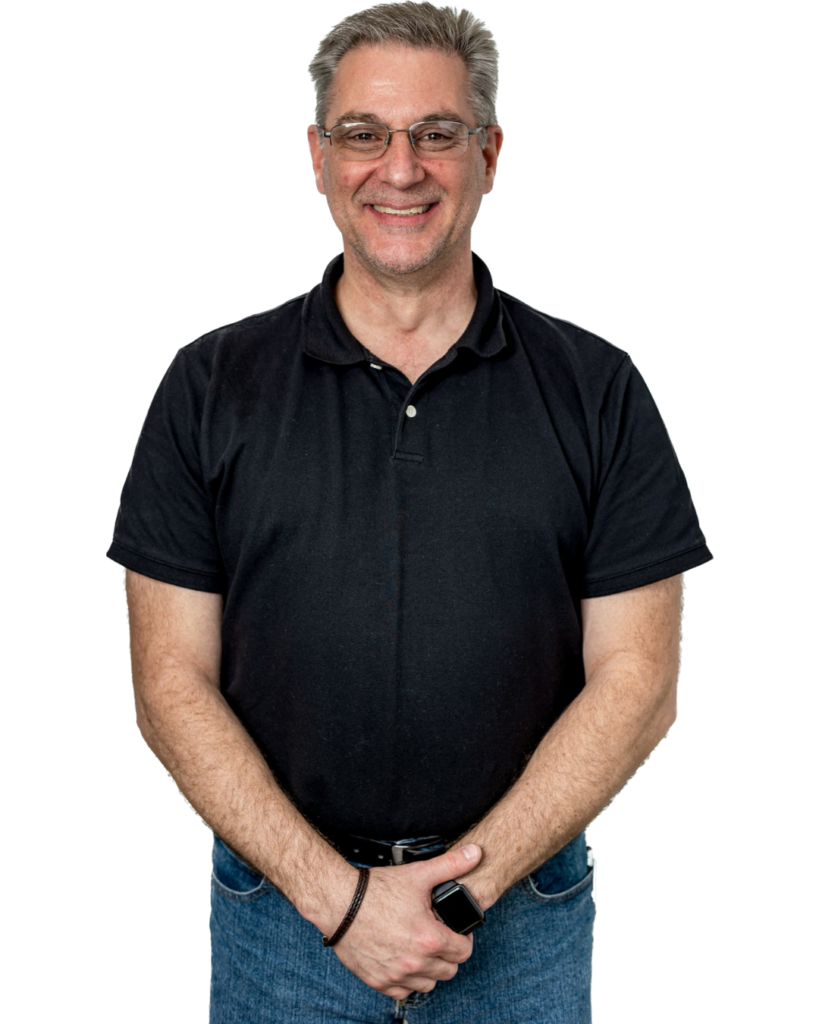 Business Development / Physical Therapy Assistant
Hi! My name is Ron Brissette I am from Woonsocket, RI. Growing up I had a love for sports and played baseball, basketball, golf and soccer. I graduated high school and was unsure of my future direction so I followed my family's footsteps and enlisted in the United States Air Force. At the end of my 4-year commitment with the Air Force, I decided that a career in the military was not in my future plans. I completed my enlistment, was honorably discharged and relocated to Amelia Island, FL. I obtained a position as a Physical Therapy Rehab Aide in a nursing home and began my journey to my passion of rehabilitative and sports performance medicine. Working with a phenomenal, compassionate rehab team that included physical, occupational and speech therapists; I knew this is where I was meant to be.
I applied and was accepted into the Physical Therapist Assistant Program at Daytona State College and started on the path to my career. After graduating, I moved to Buffalo, NY and accepted a position in an outpatient orthopedic/sports medicine clinic. While gaining hands-on experience and seeing a growing number of sports injuries, I started learning about injury prevention and reconditioning protocols. I eventually started volunteering my time and offering athletes injury prevention and reconditioning programs which evolved into launching and directing a sports training and fitness division within the company.
Looking to expand my horizons and chart my own course, I decided to leave the company after 10 years and follow my dream of starting my own company, Brissette Sports Performance. While growing my business I discovered that I needed to establish relationships with related professionals to facilitate overall progress for my clients.
Working in conjunction with Orthopedic/Sports Medicine Physicians, Chiropractors, Physical Therapists, Dietitians and Psychiatrists, I was able to help guide my clients/athletes to optimal health and wellness. Over the years, I have worked with thousands of clients from all skill levels, beginner to elite level athletes, weekend warriors and your everyday professional. On this journey with me, has been my wife of 28 years and my two daughters. Over the last several years our daughters decided to pursue higher education and job opportunities in Florida. In 2022, my wife and I decided to close my business in New York and relocate back to Florida where my journey started over 25 years ago. After choosing Tampa as our new home, I embarked on the newest chapter of my journey and began to explore opportunities that would allow me to continue to grow professionally while allowing others to benefit from my years of experience. I was very fortunate to find Elevate Health and join them as a member of their team. In this position I am surrounded by a team that demonstrates a sincere passion for health and overall wellness and I feel confident that we can elevate your well-being to new heights.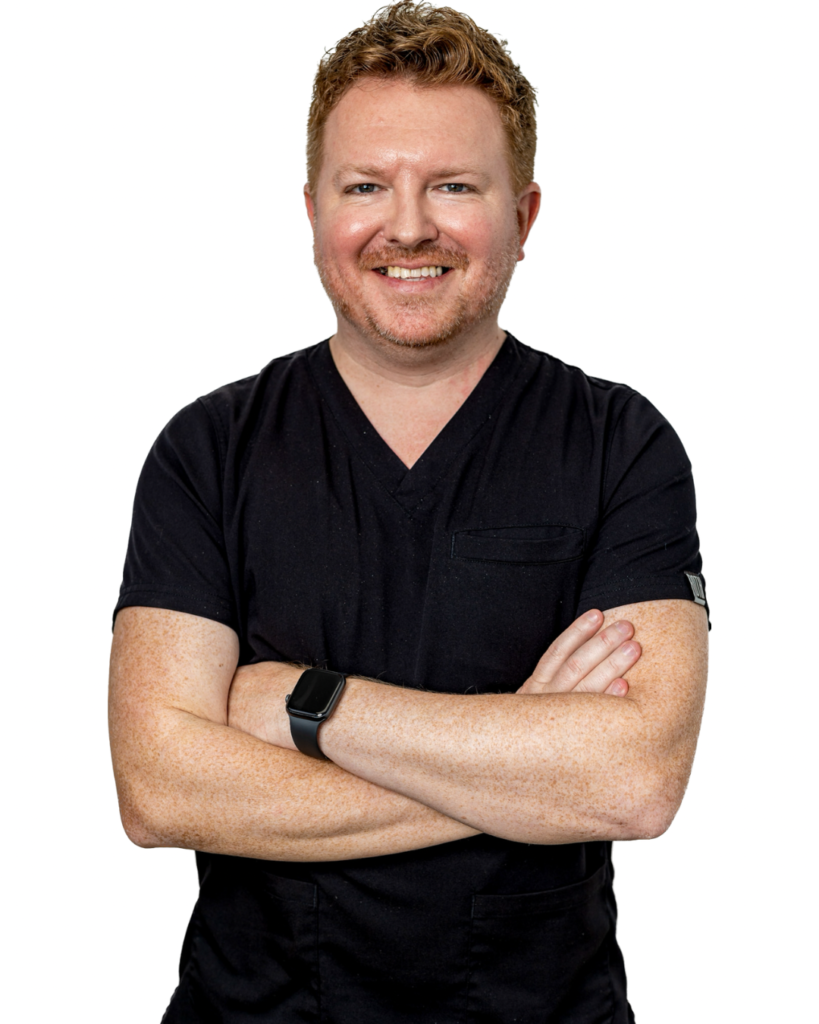 Transitioning from over 20 years as an actor in NYC and LA (along with three national tours) to healthcare, I joined the Elevate Health team with nine years of office management experience under my belt. I have a deep, unrelenting passion for helping others in anything I do, and I love to be a part of each patients' healing journey. As the administrative assistant at Elevate Health, I help with making sure each patients' experience is unique to them and ensure satisfaction at each and every encounter.
Fill the form below to get in touch with us
Days & Hours of Operation:
Monday-Thursday: 7:30AM-12:30PM & 2:30PM-6:00PM
Friday: 7:30AM-12:30PM
Saturday: 9:00AM – 2:00PM