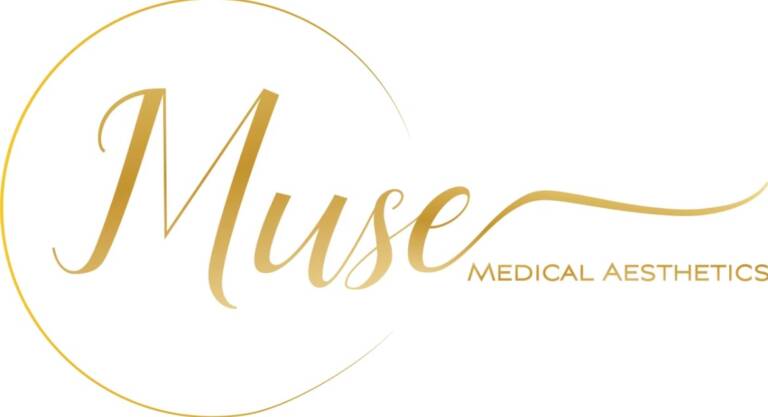 Medical Aesthetics is a practice in which a qualified healthcare professional performs cosmetic treatments designed to combat signs of aging, by rejuvenating and refreshing the skin. These treatment alternatives can be utilized on almost any part of the body, but the most common areas include the face, neck, and décolletage.
At Elevate Health of South Tampa, we have partnered with Briana Martinez, PA-C, owner of Muse Medical Aesthetics. Our mutual goal is to bring our patients aesthetic treatments that will enhance your natural beauty in a subtle way to help you look and feel your best. Briana is a Physician Assistant board certified by the National Commission on Certification of Physician Assistants. She has worked in aesthetics and dermatology since 2016, and has been an aesthetic injector since 2021. She is trained and experienced in Botox, Dysport, Kybella, Sculptra, microneedling, PRF for hair growth, laser hair removal, CO2 laser resurfacing, IPL, and more.
Botox
One of the main and most known alternatives, Botox, is a quick and easy way to achieve that youthful look that many desire. It is a relatively painless injection that will work directly on the muscles that cause one's face to wrinkle, which over time, will lead to frown lines, lines across the forehead, and/or crow's feet. At Elevate Health of South Tampa, we treat those areas with Botox which will provide a temporary smoothening to those lines to soften your face and reaching a soothing and refreshed look.
How does Botox work?
Botox is made of botulinum toxin type A, which has been found to temporarily paralyze muscles when used in extremely small doses. When you see wrinkles on your face, chances are this is caused by these muscles on your face making repeated actions (smiling, squinting, frowning). Botox is injected into the muscle that likely created the wrinkle and will block the nerve signals to said muscle, preventing the muscle from contracting. This parallelization of the muscle will cause the wrinkle to lessen and/or disappear.
What areas can I get treated with Botox?
Botox is an extremely effective way to reduce lines in the following areas:
Between the eyebrows
Lines across the forehead
Crow's feet
Lines above the lip
Horizontal lines on the neck
Brow lift
Jawline lift
Botox has also been known to treat hyperhidrosis (reducing underarm sweat), as well as the pain and headaches associated with TMJ.
How long does Botox last?
Typically, the effects of Botox will last up to 3-4 months. Botox is absorbed by your body, and the muscles action that was paralyzed by the Botox slowly returns. Another Botox session will likely be needed to maintain your results, and as time goes on, the lines and wrinkles become less severe because the Botox has trained the muscles to relax.
How long until I see the results from Botox?
The Botox session at Elevate Health in South Tampa only takes a few minutes and don't worry, the injections are delivered with the tiniest little needle. As far as the results, some see results in 3-5 days and others it may take a couple of weeks.
Is there anything to worry about with my Botox procedure?
Bruising and mild swelling where you were injected are the most common side effects. After treatment, we recommend you to not lay down for at least 4 hours, and to not exercise for 12 hours, to minimize any adverse reactions. Rare adverse reactions include an eyelid droop or heavy brow post treatment, which are reversible and nothing of concern.
Other Medical Aesthetics Procedures at Elevate Health
Dermal Fillers
As we age, the natural volume and elasticity of our skin begins to subside and unfortunately, folds and wrinkles set in. Dermal Fillers are a gel-like injectable that can help quickly restore the volume and smoothness of your skin. This is a great way to reduce deep lines and the creases in our face, giving you a more youthful look.
Some of the more common dermal fillers are Juvéderm, Restylane, Voluma, and Vollure.
Lip Fillers / Injections in South Tampa
Are you looking to transform the shape and maybe the volume of your lips? Elevate Health can offer you a subtle, natural-looking enhancement, that won't draw too much attention. However, if you prefer, we can also give you the full and luscious lips you have always dreamed of. Elevate Health is committed to bringing our patients the best lip filler augmentation in South Tampa.
PRP Facials in South Tampa
This is a non-surgical procedure that is also well known as a Vampire Facial. It involves taking the blood from a patient to make PRP (Platelet-Rich-Plasma) using a special centrifugation technique that separates the plasma from the red blood cells. The technology helps harvest the PRP and it can then be used for therapeutic purposes on the patient. Once the PRP is made from your blood, it is injected with a very small needles (micro needling) into the area we are treating (primarily the face, neck, or upper chest). The plasma now has an opportunity to enter the skin and it heals, tightens, refreshes, and restores the different layers of skin creating a younger appearance for our patients. Since PRP comes from your own blood, it is safe and natural.
PRP is commonly used for a variety of symptoms:
Acne Scars
Surgical or Traumatic Scars
Skin Rejuvenation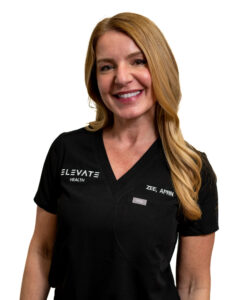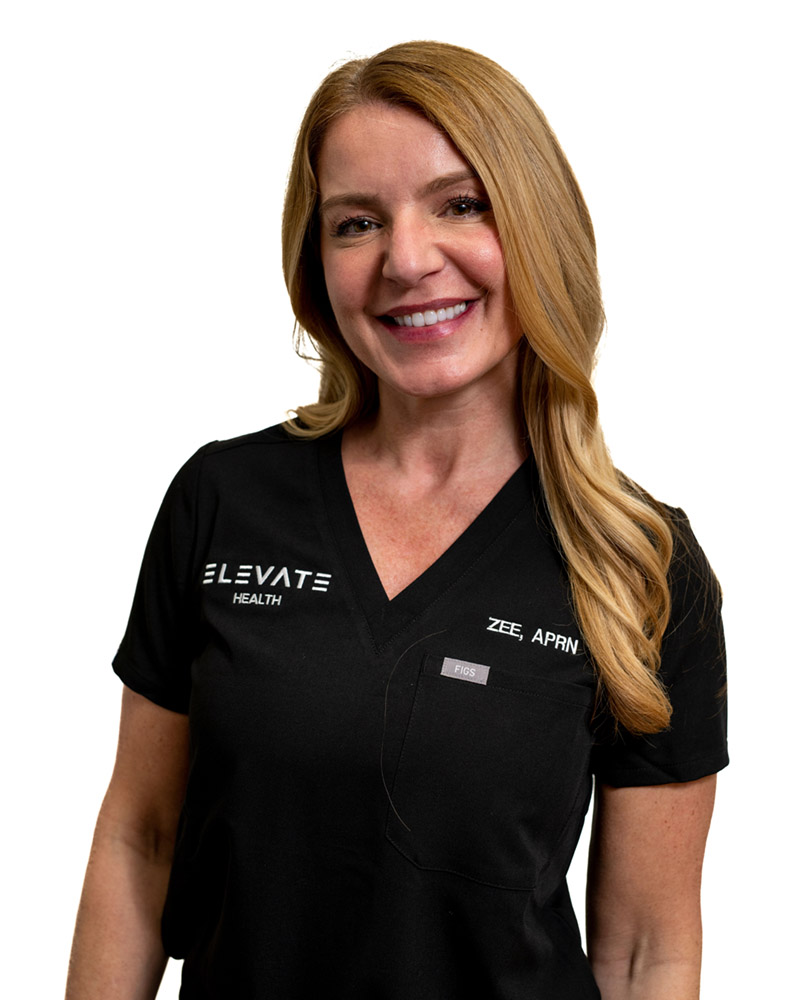 Aesthetic Nurse Practitioner
Cancellation policy: $100 fee for no call/no show or cancellation within 48 hours
Neurotoxin (see definition below): wrinkle reduction, crows feet, frown lines, forehead creases, lip flip, gummy smile, downturned nose tip, bunny lines, jowls, jawline slimming, orange peel chin, squint relax, brow lift, Nefertiti Lift (neck slimming), horizontal neck lines ("tech neck"), hyperhidrosis (Excessive sweating), etc.
Dermal Filler: Lips (augmentation, smoothing, shaping, enhancing cupid's bow, asymmetry correction, border definition, elevation, and filling)
Cheeks (contouring, enhancement, accenting shape)
Mid face (volume loss correction, possible incidental under eye hollow decrease, nasolabial fold improvement)
Jawline (contouring, pronouncement, correction)
Chin (receding chin correction, increase protrusion to aesthetic appearance)
Temples (hollow volume correction)
General correction/filling for fine lines, wrinkles, marionettes, oral commissures, indentations
Nose correction (dorsal hump, bridge and tip)
Chest (wrinkle/crease smoothing, tightening, rejuvenation)
Skin Treatment:
PRP micro-needling improves skin tone/texture: (collagen boosting, wrinkle smoothing, skin tightening, healing properties, evens skin tone, treats acne and other scars, age/sun spots, large pores, discoloration). Minimal downtime.
Injectable Treatment Descriptions
Sculptra Filler: Sculptra is an FDA approved injectable that stimulates collagen formation. Collagen is a protein that helps to build the framework for our cells and tissue. Results gradually build over two months and can last more that two years. May require multiple sessions (1-3).
Kybella/deoxycholic Acid: Deoxycholic acid is an FDA approved treatment for under chin area fat deposit. It works by permanently breaking down fat cells eliminating the double chin. It has been used off-label for other areas of the body with stubborn fatty build-up despite weight loss. Requires 1-3 sessions 4-6 weeks apart depending on area.
Dermal Filler: Most dermal fillers consist of hyaluronic acid, a naturally occurring, hydrating substance present in our body that decreases over time through the aging process. It is a molecule that absorbs water when placed under the skin and creates a plumping effect. The aim is to volumize hollows, minimize creases and wrinkles, and can create a contouring effect in areas such as the cheeks, mid-face, jawline, temples, and other areas. In lips it helps smooth wrinkles, add volume, and emphasize/enhance the shape of the lips.
Neurotoxin (Botox, Jeuveau, Dysport, Xeomin): Neurotoxins placed in the muscle temporarily stop communication from the nerve to the muscle causing it to relax and therefore creating smoothness in the area where wrinkles are present. Common treatment areas are: frown, forehead, crow's feet, nose, jaw muscles, and many others. Some patients have reported that cosmetic placement of neurotoxin has decreased their migraines as an added side effect.
(PRP) Platelet Rich Plasma Treatment:  Platelet rich plasma (PRP) is derived from a sample of blood drawn prior to injection. It is spun in order to separate the body's own healing properties into a concentrated form. It can then be placed in various areas to stimulate repair, growth, and collagen production leading to firmer/tighter skin, reduction in fine lines/wrinkles, enhance skin tone/texture, and improve moisture retention. It works extremely well along with filler placement. Minimal downtime.
B12 Injection: Increase energy/metabolism, combat fatigue, improve mood/concentration/sleep, boost immune system, and help with hair loss.
B12 with MIC (Methionine Inositol Choline): Same as B12 above, but with added weight loss benefits by targeting fatty deposits.
Dental Block: Numbing shot, free with lip filler if desired.
Fill the form below to get in touch with us
Days & Hours of Operation:
Monday-Thursday: 7:30AM-12:30PM & 2:30PM-6:00PM
Friday: 7:30AM-12:30PM